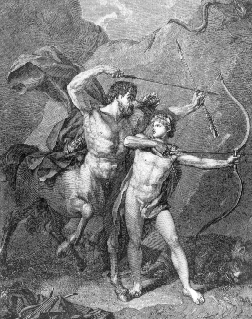 Sagittarius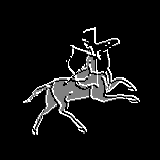 (November 22 - December 21)
Duality: Masculine

Element: Fire

Quality: Mutable

Nature: Adventurous, loyal, independent, tolerant, impatient, extreme, energetic, ambitious, generous, freedom-loving, open to new ideas and exploration

Ruling Planet: Jupiter: The most important Roman god, ruler of the heavens - Jupiter is the planet of good fortune, optimism, expansion, and abundance

Symbol: The Centaur/Archer: representing directness, high aims, a love of outdoor activities, and the chase

Glyph: A free ranging pointed arrow, symbolically it is the line of wisdom angled away from trouble, earthly concerns, and pointing towards higher ideas

Keyword: I SEE

Polarity: Gemini - Sagittarius is the sign of philosophy, higher learning, and broad concepts. Sagittarius is happiest discovering new ideas, exploring distant places, and not getting tied down with personal commitments- Gemini is just the opposite

Body Part ruled by Sagittarius: The liver, hips, and thighs - Sagittarians need lots of outdoor exercise in order to keep healthy - they have a sensitive liver and are susceptable to overuse of alcohol

Lucky Day: Thursday

Lucky Numbers: 5 and 7

Cities: Budapest, Cologne, Toledo, Acapulco

Countries: Spain, Hungary, Australia

Magical Birthstone: Turquoise - protects Sagittarius from harm, attracts love, and gives its wearer the ability to see into the future.

Color: Purple - Uncommon color of royalty and the artistic.

Flowers: Narcissus, Holly, Dandelion

Trees: Black Spruce, Mulberry, Oak, and Birch

Mineral: Obsidian

Metal: Tin

Animal ruled by Sag: Horse

Danger: Sagittarian people are subject to accidents of fire and explosion, especially while traveling. Their strong desire for freedom may also incite jealousy and possessiveness on the part of a lover.


---
---
---
---
---
I'll add more to this site as time permits! Please sign the guestbook on my home page.
or
E-mail me at jgracey@rocketmail.com
---